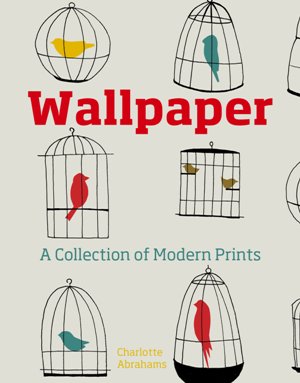 Wallpaper, A Collection of Modern Prints
Charlotte Abrahams
Quadrille Publishing Ltd
Hardcover: 168 pages
Language: English
ISBN / Barcode: 9781849493574
Subject: Fashion Textile
Shedding its associations with faded country houses, wallpaper is now much in demand, adding a touch of wit and style to our homes. In Wallpaper: A Collection of Modern Prints, Charlotte Abrahams has handpicked some of the most fabulous prints around to create this stunning visual collection of wallpapers.

Full page reproductions of over 150 papers by both start-up designers and established manufacturers are divided into three chapters; Architectural Illusions, Fabulous Florals and Pasted Pictures. Each chapter celebrates wallpaper's enduring ability to transform our interior surroundings whether with sweeping panoramic landscapes, graphic illusions or floral prints.

In Charlotte's informative introduction, she discusses the creation and development of wallpaper and its recent resurgence in popularity that has put wallpaper firmly back at the forefront of interior fashion. Additionally, an illustrated index provides details of the design and manufacturer of every wallpaper featured in the book.

Colourful, vibrant and dynamic, this book is a resource for designers and stylists as well as a joyful celebration of the decorative arts, making it the perfect gift for anyone wanting to create a stylish statement in their home.
STATO: In Commercio
€ 16.00

Print It