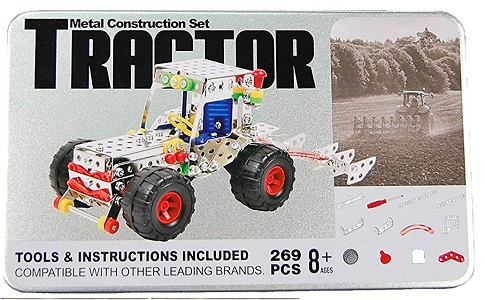 269 Piece Tractor Metal Construction
Kit for children aged 8 years and up
AA.VV.
AA
269 Piece Tractor Metal Construction Kit for children aged 8 years and up
Subject: Graphics Children
Compatible with other leading brands like Meccano there are an incredible 269 pieces, all listed in the instruction book enclosed from tiny parts and nuts and bolts through to assembly diagrams, all numbered and arranged in stages as you pop on the four big black and red wheels provided, build the chassis, and put together your metal and coloured parts fun tractor. Hours of fun and bring out your creative side, suitable for ages eight to adult, the super tin box with secure lid will keep all your pieces safe. With easy-to-follow assembly instructions. Metal tin measures 9½" x 6".
STATO: In Commercio
€ 18.00

Print It