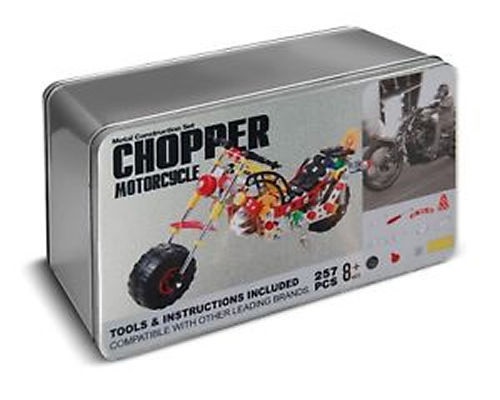 257 Piece Chopper Motorcycle Metal Construction Kit
for children aged 8 years and up
AA.VV.
AA
257 Piece Chopper Motorcycle Metal Construction Kit
Subject: Graphics Children
Compatible with other leading brands like Meccano this 257 piece set provides the huge chunky wheels, long forks, arched seat and riding pillion, handlebars, suspension and all the panels and shapes in yellow, green, red and black. There is a numbered parts list and full explanatory diagrams and easy-to-follow assembly instructions for hours of fun to bring out your creative side. Suitable for ages eight to adult. Metal tin container measures 9½" x 6".
STATO: In Commercio
€ 18.00

Print It