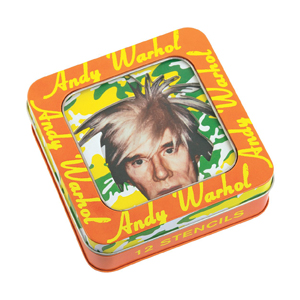 Mudpuppy Andy Warhol Stencil Set
AA.VV.
Mudpuppy
12 pages
English
Subject: Graphics Gift Line
Recreate the most celebrated images from Andy Warhol's pop art prints with this set of funky stencils. The set includes 12 stencils made of extra durable greyboard, and patterned with Warhol's original art. The iconic banana, flowers, cow head and more are included in this set, all contained within a sturdy tin. Perfect for aspiring artists, or any Warhol fan!
STATO: In Commercio
€ 9.50

Print It