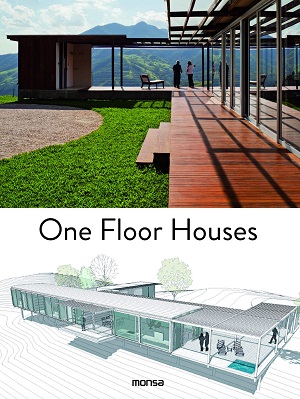 ONE FLOOR HOUSES
AA.VV.
Monsa S.A.
Layout: 17 x 23 cm
Pages: 144
Cover: Hardcover
Subject: Architecture
Houses without stairs or obstacles, all distributed on the same floor, lounge area, dining room, bedrooms, kitchen and service facilities.

They stand out for their spaciousness in all rooms, both exterior and interior. Having a house distributed on one level is going for comfort and something that gives a special personality to the house, providing air and natural light thanks to this open design concept.
STATO: In Commercio
€ 26.50

Print It