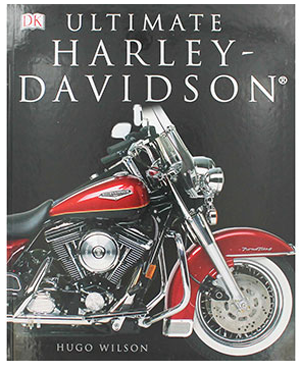 Ultimate Harley-Davidson
Wilson Hugo
Dorling Kindersley Uk
Hardback
216 pages
290 x 235
Subject: Transportation Moto Harley Davidson
Celebrate 110 years of Harley Davidson with this definitive guide.

Ultimate Harley-Davidson showcases the bikes and the success story of the greatest American marque in motorcycling history, from the rolling out of its first model from a backyard shed to the world-class company that it is today.

Spanning the entire timeline, from the beginning of the early bikes and innovations to the v-rods and sports bikes of today, the amazing gallery of over 70 of the most covetable Harleys ever created will get your engine revving.
STATO: In Commercio
€ 19.50

Print It