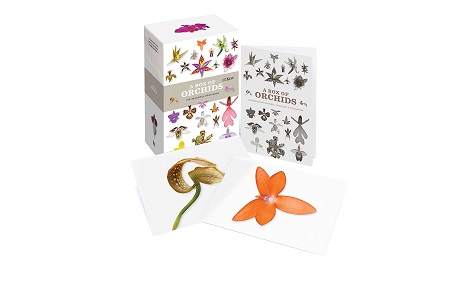 A Box of Orchids: 100 Beautiful Postcards
AA.VV.
Soutbank Publisher (R)
Card Book: 16 pages
Language: English
ISBN / Barcode: 9781100251110
Subject: Nature Flowers & Plants
100 postcards of the most vivid and beautiful examples of a colourful and characterful family of flowers. Did you know one of every seven flowering plants on earth is an orchid? Some are stunningly over the top; others almost inconspicuous. A stunning showcase of the Orchidaceae family, which is the second most widely geographically distributed family, after the grasses, yet remains one of the least understood. Flip through the pack, then choose the most awesome to send or display. A Box of Orchids will satisfy the most ardent green-fingered enthusiast!
STATO: OS - Ordinabile
€ 12.50

Print It