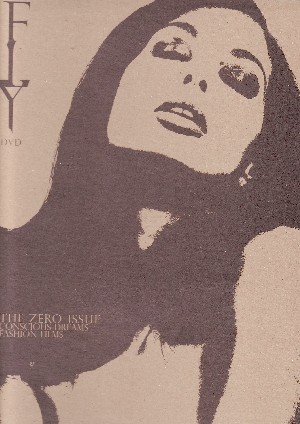 Fly DVD - The Zero Issue
The First-Ever Art and Fashion DVD Magazine
Powerhouse
ISBN / Barcode: 9781576873472
Subject: Fashion DVD
Unlike anything the fashion, art, and creative worlds have ever seen, FLY represents all its content through film and animation coupled with music and dialogue to create a multi-sensory experience. FLY features fashion- and art-inspired short films, interviews, documentaries, video installation pieces, digital art, animation, and music videos all created by established and emerging photographers, filmmakers, animators, and artists.

FLY provides a platform where different people from various creative fields can collaborate, says Nima Abbasi, FLY s president. We re giving lots of very talented people creative freedom and the opportunity to experiment with film and animation and their work beyond 2D media.

For The Zero Issue, FLY collected a superstar cast of collaborators to produce 140 minutes of content that includes interviews with Ryan McGinness, Sante D Orazio, and Araki; a short story by John Malkovich; music videos by Rinocerose, Psapp, Colder, and Lush Rimbaud; fashion editorial films by Alex Cayley, Alex Freund, Martien Mulder, Tiziano Magni, and Gray Scott with fashion from the likes of Marc Jacobs, Yves Saint Laurent, Boudicca, Cosmic Wonder, Y3, Zac Posen, Cloak, and Calvin Klein.

The addition of sound and music to previously silent and still fashion editorials is an idea whose time has come, adds Catherine Cushman, co-founder and creative director. With new technology available today, the convergence of fashion with film and video is an exciting open frontier. But we don t want to replace magazines, we want to complement them.


For more information on FLY and to watch a trailer online go to www.insidefly.com.

STATO: In Commercio
€ 49.50

Print It