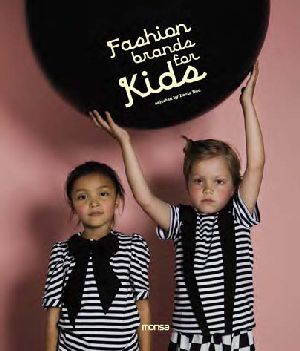 Fashion Brands For Kids*
Louis Bou
Monsa S.A.
21,5 x 25,5 cm
272 pages Hardback
English Spanish text
ISBN / Barcode: 9788415223115
Subject: Fashion Children
Which of the brands is breaking the mould? What are
the styles and trends? What's the future of fashion design for kids? In Fashion Brands for Kids, the answers are there for all to see. This inquisitive title brings together some of the leading brands currently on the international market. Designers will give us an insight into their daily routine and some of their professional secrets. The fruit of their efforts will be revealed through spectacular photography and images of their collections, sketches, technical drawings and illustrations. An exclusive and enjoyable book intended for fashion designers, students and fashionistas the world over.
STATO: In Commercio
€ 19.50

Print It