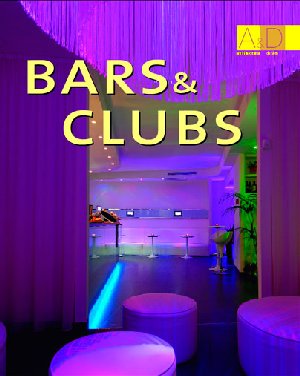 Bars & Clubs
AA.VV.
Monsa S.A.
Dimensión: 24x29 cm
Páginas: 240
Cubierta: Cartoné + Estuche
Idiomas: ESP, ING
ISBN / Barcode: 9788415223580
Subject: Interior design
"Bars&Clubs" presents a hand-picked selection of the best, most fashionable bars and nightclubs around the world, a taste of the creations from high-flying designers and the talented up-and-coming breed, all internationally renowned for the quality and impact of their designs. More than twenty five exciting new projects,Ê appealing and absolutely astonishing, symbols of the latest interior design trends for bars, vinotecas and clubs all over the world are here.
STATO: OS - Ordinabile
€ 29.50

Print It