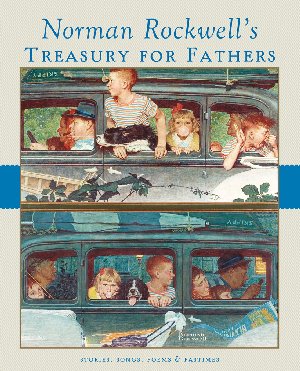 Norman Rockwell's Treasury for Fathers
Rockwell Norman
Harry N. Abrams, Inc.
Hardcover
224 pages
Language: English
ISBN / Barcode: 9781419706189
Subject: Art Norman Rockwell
In the tradition of the bestselling Norman Rockwell's Christmas Book and Norman Rockwell's Spirit of America, this third book in Abrams' Norman Rockwell series will focus on "dear ol' Dad." Like the previous books in the series, it pairs Rockwell's illustrations with songs, poetry, short stories, and excerpts from novels, all of which convey the spirit of fatherhood. Additionally, it will contain a chapter on the quintessential pastimes enjoyed by fathers and their children, including playing catch, skipping stones, flying kites, and fishing, as well as easy-to-follow instructions that make these hobbies accessible for any dad. Norman Rockwell's Treasury for Fathers will not only be a perfect Father's Day gift, but also a great gift for Rockwell fans at any time of year.
STATO: In Commercio
€ 28.00

Print It