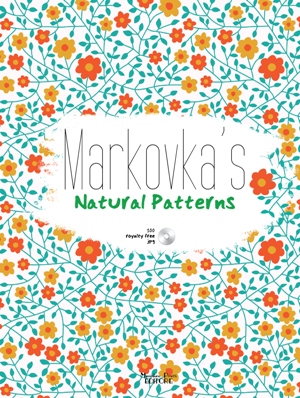 Markovka's Natural Patterns with CD
100 Royalty Free Jpg
Markovka
Massimiliano Piretti Editore
120 pages Hardcover
English + CD ROM
170x240 mm
Subject: Graphics Patterns & Textures
Markovka, an illustrator of the international level from Russia, presents her magic patterns in this book.

Markovka likes to create patterns and ornaments because she can use her phantasy and draw non - existent subjects and forms without limiting herself to any certain plot. Markovka lives in a very green city of Krasnodar. All the year round there is a lot of green grass and flowers there. Her mother loves home plants very much that is why her house is always full of fresh flowers which give Markovka her inspiration.

In this book you will find 100 patterns of flowers, plants and birds with CD 100 patterns inside. This book will give you a lot of fresh ideas and inspiration.
STATO: In Commercio
€ 38.00

Print It