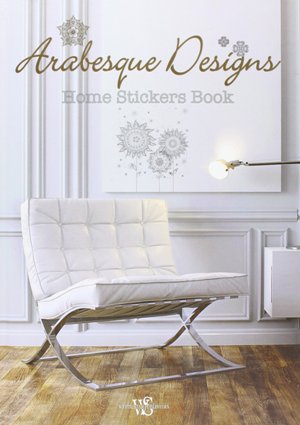 Arabesque Designs: Home Stickers Colouring Set
AA.VV.
White Star
Hardcover
36 pages
Language: English
Subject: Interior design
"There is a growing use of wall stickers in contemporary interior design due to their easy application and their incredible versatility. Now, thanks to White Star, you can be even more creative with this collection of wall stickers to colour in. Inspired by the rhythmic, interlacing, lines of arabesques these stickers can be coloured to suite personal tastes and are easily applicable to any wall. Cheer up a nursery or decorate your furniture with these gorgeous stickers and let your imagination run away with you. "
STATO: In Commercio
€ 14.50

Print It