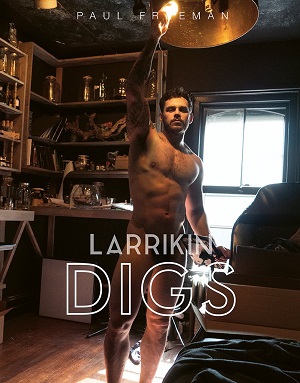 Larrikin Digs
Paul Freeman
Paul Freeman Pub.
Hardcover: 180 pages
Language: English
Subject: Photography Erotic Male
Welcome to Larrikin Digs. This third volume in the Larrikin series is shot in gritty and eclectic home environments, from Britain to Italy, New York to Florida and across to Nevada, and from Queensland to New South Wales in Australia. From the seedy to the shabby chic, these bachelor pads form a textural backdrop for this quieter collection of Paul Freeman masculine sensuality and beauty, with its usual Spartan disdain for pretension.
STATO: In Commercio
€ 0.00

Print It