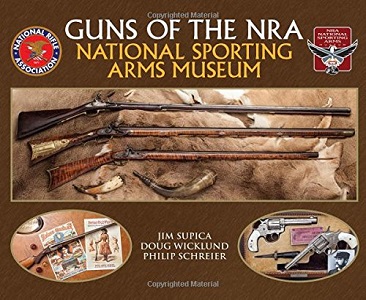 Guns of the NRA National Sporting Arms Museum
Supica Jim
Chartwell Books Inc
Hardcover: 304 pages
Language: English
Subject: Military
Guns of NRA National Sporting Arms Museum features the most common and popular sporting arms in America pictured side-by-side with some of the greatest firearm rarities, including:
Historic arms owned and used by Presidents, Olympic champions, Medal of Honor recipients, European royalty, and the lawmen and outlaws of the Old West.
Great guns and art from the Remington factory collection.
The finest examples of firearms engraving and custom guns.
Prototype and one-of-a-kind guns, including bizarre firearm curiosa.
STATO: In Commercio
€ 22.00

Print It