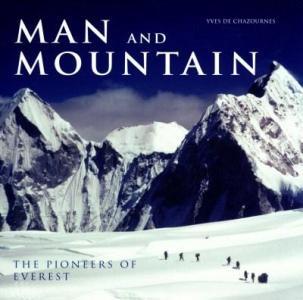 Man and the Mountain
The pioneers of the everest
Place des Victoires
Hardcover
Language: English
Pages: 512
290 x 290 mm
ISBN / Barcode: 9782809902785
Subject: Travel The Mountains
The epic of the pioneers who attempted to reach the top of the world (8848 meters). Illustrated by the archives from RGS and the Swiss foundation for alpine research. "Because it is there!" was George Mallory's simple answer in 1924 to a journalist who asked him why he so wanted to conquer Everest. If he ever managed this achievement remains a mystery. It took humankind no fewer than 11 expeditions between 1921 and 1953 to conquer the gods summit.

More than 30 years of adventures, dramas, repeated failures, records and successes are told in this book dedicated to the conquerors of the third pole: Alexander Kellas, George Mallory, John Noel, Andrew Irvine, Edmund Hillary, Sherpa Tenzing Norgay and many others.

The 500 photographs provided mainly by the RGS, the institution which organised the expeditions, show the incredible determination and courage of all these men in front of the white giant.
STATO: In Commercio
€ 49.50

Print It